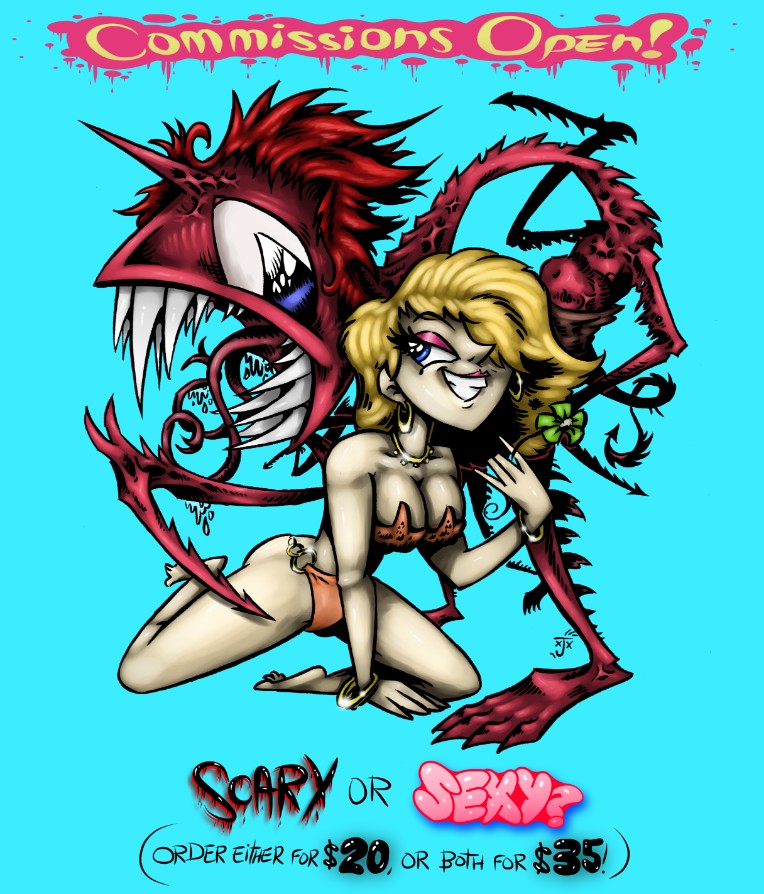 XTRA Details:
Scary monsters, ghosts, demons or cryptics can be drawn however you like (please be specific with details).
Sexy females or males can be drawn however you like, even as your favorite movie/video game character (Make sure he/she is 18+).
Process: 
.Each commission should take a week to finish.
.Once you request, commission will not be cancelled. All requests are final.
.One slot per person
 Message me for which choice you want drawn, for the following price.
I'll message you through each stage of the drawing, to make sure you like. Better safe than sorry.
When finished, size will be 2000 x 2500 pixels, as a PNG file. 
When sent, and posted in my gallery (includes the username of whom I drew for), do what you want with it, but please credit me, and do not use for profit without my permission.
  Pay after it's done, through Paypal. Thank you!